Lula travels to Brazil's North-eastern region in defence of democracy and social advances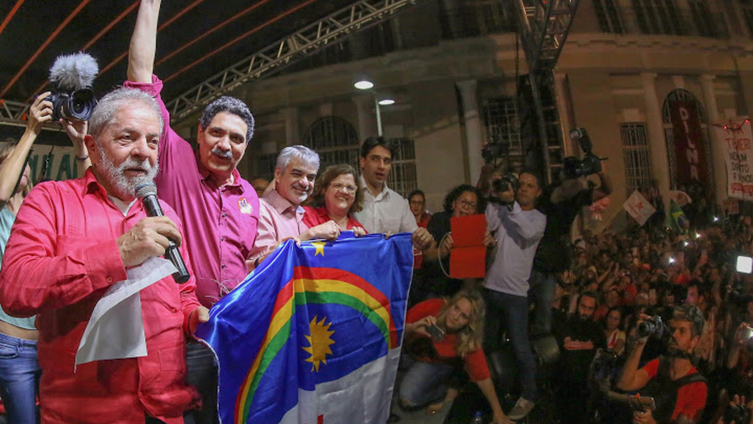 Lula in Recife. Ricardo Stuckert/Instituto Lula
Democracy, social advances, education, the fight against corruption and the preservation 13 years of public policies which prioritized the the poorest regions in Brazil were the main messages of former president Luiz Inácio Lula da Silva tour of five towns in the North-eastern states of Bahia and Pernambuco, where he was received by authorities and thousands of workers and trade union militants.
In the three day trip, Lula visited Juazeiro in the state of Bahia and Petrolina, Carpina, Caruaru and Recife in the state of Pernambuco where he visited workers' associations and participated in the launch of marches to protest against the on-going coup in the country which is trying to oust President Dilma Rousseff from office.

Summarizing his trip, Lula said that people of the North-east had to continue to fight for a more dignified life, specially as several public policies are threatened by the interim government and Congress which is trying to impeach president Dilma Rousseff .

"Don't bow your head. The most important legacy that I received from my mother was the right to hold my head high and no-one will make me lower my head if the Brazilian people hasn't conquered all that it still has to conquer," he said.